In This Video…
Category: County Government
Fleet Size: 200 Vehicle Fleet
URL: https://www.kerncounty.com/
Summary: Hear from Graham Knaus, Executive Director of the California State Association of Counties (CSAC),  Geoffrey Hill, Chief General Services Officer of Kern County and Jason Weibe Kern County's Senior Fiscal & Policy Analyst speak about the benefits of public and private partnerships with governments helping to save money. Kern County partnered with Enterprise Fleet Management to help improve their fleet. The proactive fleet strategy resulted in Kern County's recognition by CSAC as a Merit Award winner. The County is expected to save $2 million over the next five years.
Want to learn more about Kern County? Click to view another video.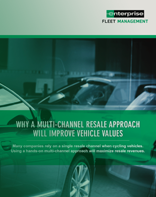 Download Our Whitepaper: Resale Channel Strategies
THANK YOU FOR YOUR INTEREST
Want to learn more? Contact Us for a free Fleet consultation.