In This Video…
Category: County Government
Fleet Size: 200 Vehicle Fleet
URL: https://www.kerncounty.com/
Summary: Kern County's fleet saw high maintenance and repair costs for aged vehicles, and the county had reduced capital due to budget cuts for 8 years. They were faced with a challenge to keep their fleet operational.  In 2018, Kern County recently won a Merit Award for its innovative, cost-efficient partnership with Enterprise Fleet Management. Through the partnership, the county expects to save $2 million in vehicle maintenance and replacement costs over the next five years.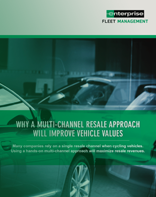 Download Our Whitepaper: Resale Channel Strategies
THANK YOU FOR YOUR INTEREST
Want to learn more? Contact Us for a free Fleet consultation.