Vehicle Reimbursement Program Alternatives
Enhance employee satisfaction – and your bottom line.
Cost and Time Savings
It's true: A well-managed Enterprise Fleet Management fleet often costs less and is more efficient than an allowance or reimbursement program, and can cut overall costs 10-20% annually. Our fleet management programs are proven to save costs and time across industries that traditionally use reimbursement and allowance programs, such as health care, courier services, security, product promotion, in-home services and sales.
Learn how our approach to vehicle leasing can save you time and money. 
Employee Satisfaction and Improved Recruitment
Employee Satisfaction and improved recruitment
Company cars are an exciting, valuable benefit that can boost employee satisfaction and recruiting efforts. They can also be a positive force for your business's visibility and reputation. Using Enterprise's fleet programs, you can also ensure your drivers are safe, compliant and excellent representatives of your brand. 
A Seamless Transition
Most companies with a reimbursement or allowance program are concerned that a transition to fleet management will be too expensive and time consuming. Enterprise Fleet Management can help you manage a painless and efficient transition by helping you select and acquire vehicles, negotiate pricing, define company car policies, implement employee rollouts, and handle licensing, registration and titling. We'll also consolidate these management services into one simple, monthly bill for your convenience.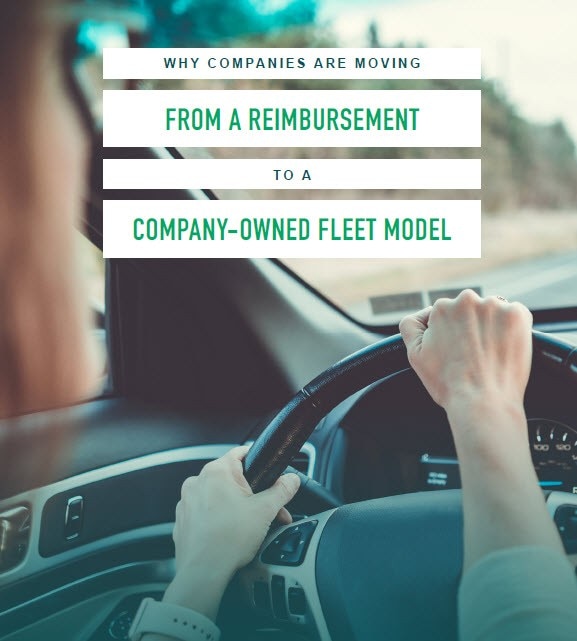 Why Companies are Switching from a Reimbursement Model to a Company-Owned Fleet
Download the white paper.
One of the most fundamental choices you need to make with your fleet management strategy is deciding between an employee reimbursement model and a company-owned or leased fleet where employees are provided vehicles. Download to see five reasons why companies are moving away from a reimbursement model for their fleet and get tips on how to get employees on board with a company-owned fleet.