In This Video…
Category: Cano Health
Fleet Size: 77 Vehicle Fleet
Summary: Cano Health operates over 70 vehicles across southern Florida. The company has saved money since partnering with Enterprise by standardizing vehicle features and improving maintenance processes. Watch to see what happened when Cano Health took Enterprise's advice to help grow their
operation.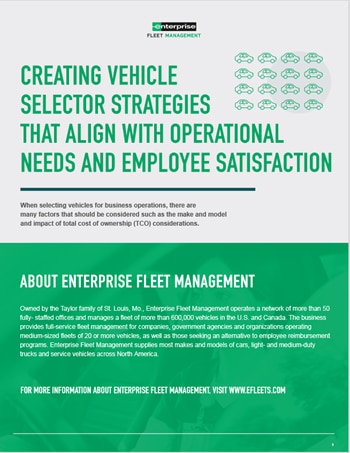 Download Our Whitepaper: Vehicle Selector Strategies
THANK YOU FOR YOUR INTEREST
Want to learn more? Contact Us for a free Fleet consultation.