Total Cost of Ownership: A Moving Target
Determining the total cost of ownership (TCO) is one of the most complex parts of owning and managing a fleet of vehicles. With expertise from managing thousands of vehicles, fleet management companies can use their automotive knowledge and infrastructure to help accurately determine comprehensive TCO to benefit your company.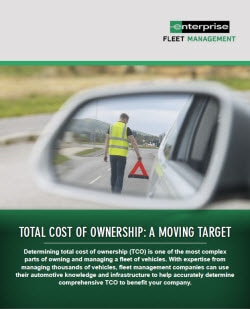 Download Our Whitepaper: TCO a Moving Target
Thank you for downloading. Please check your pop up blocker if it didn't immediately download.