In This Video…
Category: Construction
Fleet Size: 60 Vehicle Fleet
Summary: For five years, PARIC has experienced a streamlined version of every step in their vehicle lifecycle, from acquisition to remarketing. With the expertise provided by Enterprise Fleet Management, PARIC has seen a 10% cut in their fleet expenses.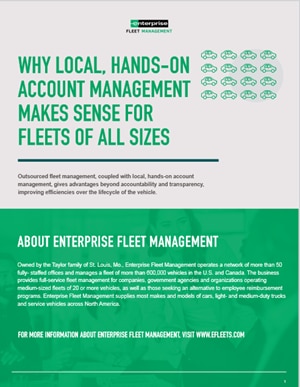 Download Our Whitepaper
THANK YOU FOR YOUR INTEREST
Want to learn more? Contact Us for a free Fleet consultation.