In This Video…
Category: Construction
Fleet Size: 54 Vehicle Fleet
Summary: As any successful company in a highly competitive industry, Garco Construction seeks new tools to focus on their core business while gaining efficiencies. Their search resulted in a partnership with Enterprise Fleet Management and a shift in strategy – one that delivered some unexpected benefits.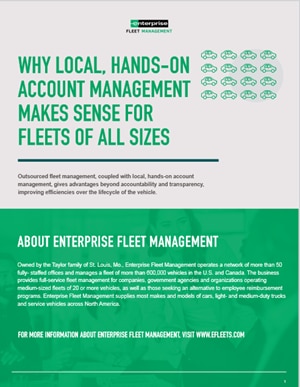 Download Our Whitepaper
THANK YOU FOR YOUR INTEREST
Want to learn more? Contact Us for a free Fleet consultation.