In This Video…
Category: Engineering
Fleet Size: 166 Vehicle Fleet
URL: https://gaiconsultants.com/
Summary: GAI Consultants built a custom fleet solution with Enterprise Fleet Management for consistent budgets and to gain cost efficiencies. In addition to these financial benefits, GAI continues to reap rewards from their Enterprise managed fleet of vehicles.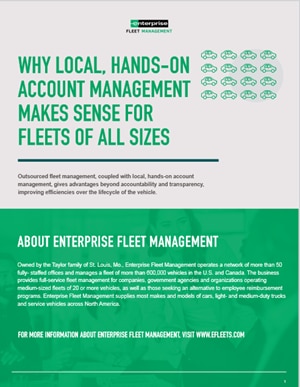 Download Our Whitepaper
THANK YOU FOR YOUR INTEREST
Want to learn more? Contact Us for a free Fleet consultation.