In This Video…
Category: Fuel Management
Summary: Fuel is one of the most important and costly aspects of keeping your fleet on the road. Learn how to effectively use the Enterprise Fuel Program to track and control all fuel costs.
Learn more about the benefits of a fuel management program to enhance your fleet.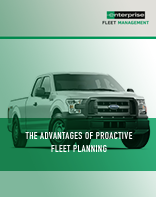 Download Our Whitepaper: Proactive Fleet Planning (Infographic)
Thank you for downloading. Please check your pop up blocker if it didn't immediately download.