In This Video…
Category: Not-for-Profit Organization
Fleet Size: 50 Vehicle Fleet
Summary: Eden Autism uses vehicles for day-to-day operations to help support their mission of serving students and adults in the community. Partnering with Enterprise Fleet Management has allowed Eden to expand that mission, which has been a positive experience for participants, families and the community.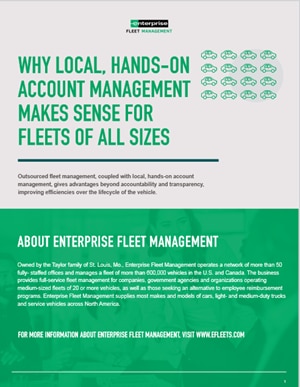 Download Our Whitepaper
Thank you for downloading. Please check your pop up blocker if it didn't immediately download.