Benefits of Understanding Vehicle Manufacturer Warranties

Are you familiar with the manufacturer warranties that cover your fleet vehicles? Having a basic understanding of these warranties can prevent unknowingly paying for repairs that would otherwise be free and covered at a dealer.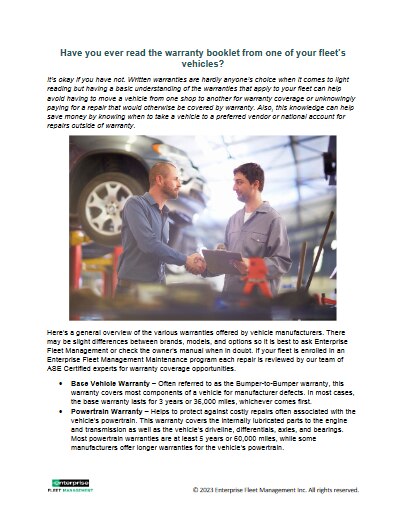 Download Whitepaper
THANK YOU FOR YOUR INTEREST
Want to learn more? Contact Us for a free Fleet consultation.